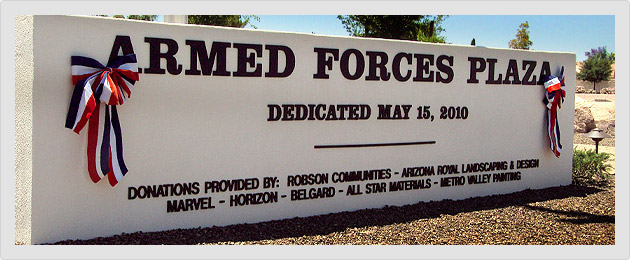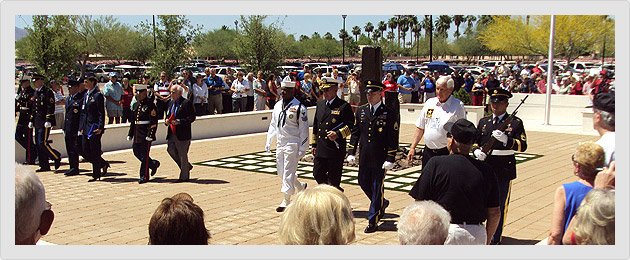 As an armed forces veteran owned company, It was with great honor and humility that we were awarded, undertook and completed the Armed Forces Plaza in PebbleCreek (Robson Community) Goodyear, Arizona.
It was once said that our military will only survive if we show those who have served the proper recognition that is deserved. It was with this mindset that the Arizona Royal Landscaping and Design team set out to create a special place that symbolizes and honors all those who have served or are serving our country as well as family members and friends that supported their efforts.
General John Pershing said, "Time will not dim the glory of their deeds", and all of us at Arizona Royal Landscaping will do our part to "keep the light on" and give honor where it is due. Freedom was earned; it was not given to all of us.
Mike Biesemeyer, President
Brian Colgan, Vice President of Operations